WATCH REPLAY
The World Health Sovereignty Summit 2023
Monday, September 11 – 1 PM CTD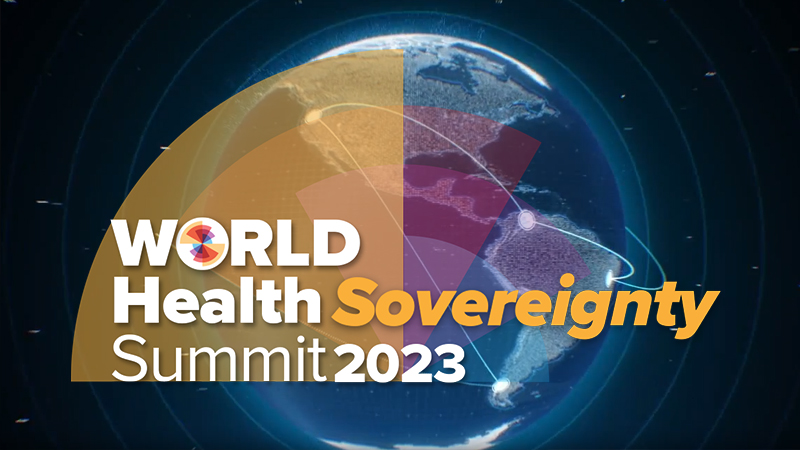 Beginning on September 11th, we are poised to inaugurate a remarkable sequence of events led by a high-caliber panel that includes Naomi Wolf, Del Bigtree, Judy Mikovits, and Dr. Lee Merritt. These notable figures will catalyze our journey, which unfolds throughout September and October 2023. This journey is brimming with vibrant live media releases and personal dispatches from an outstanding array of frontline activists driving this movement forward.
The World Health Sovereignty Summit aims to foster a collaborative environment where these individuals can share their insights, experiences, and stories. Each brings a unique perspective, creating a rich tapestry of viewpoints and ideas.
Naomi Wolf, a political activist, and former political advisor, has been instrumental in advancing democratic ideals. Del Bigtree, a notable figure in the health freedom movement, brings his passion and knowledge about medical choice to the panel. Judy Mikovits, a research scientist, contributes her vast experience in molecular biology and virology. Lastly, Dr. Lee Merritt, a former president of the Association of American Physicians and Surgeons, lends her extensive medical expertise to the discussion.
We invite you to join this incredible journey as we traverse the landscape of pressing wellness issues, presenting diverse perspectives and fostering a spirit of unity and progress. Let's come together to drive this movement forward and effect meaningful change.
When sharing to social media and on video sharing platforms you can use the following hashtags:
#fukzuk #msm #endmsm #fakenews #medialies #truth #disclosure #breakthealgorithm #matrixglitching #dreamspell #sachastone #guerrillanews #realnews #activism #frontlines #activists #freedom #freedomfighters #truthpioneers #truthseekers #arise #arisehomosapiens #humanityunited @sachastone @arise_freedom_tour
If you are enjoying the content of Arise! Guerrilla News, please support our volunteer effort here.